A range of a carrier-class GPON products for efficient and reliable fiber optic broadband access infrastructure.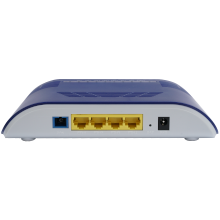 ONT4840 GPON ONT
The ONT4840 G/EPON ONT is designed to meet telecom operators requirements for variety of applications including Fiber-to-the-Office (FTTO), Fiber-to-the-Desk (FTTD), Fiber-to-the-Home (FTTH) broadband access, SOHO broadband access, video surveillance and other scenarios. It is based on mature and stable, cost-effective EPON/GPON technology, providing high reliability, easy management, configuration flexibility and quality of service (QoS) guarantees to achieve technical performance of IEEE802.3ah and ITU-TG.984.x specifications. The product combines rich functionality and high performance with attractive design and reasonable price.
Multiple operation, administration and management mechanisms supported by the ONT4840 provide high operational flexibility and help service providers to simplify deployment and minimize operation efforts through efficient centralized management. The product features support of standard ONT Management Control Interface (OMCI), OAM, Telnet, Web.
ITU-T G.984.x compliant indoor GPON ONT
High data rates
Wavelength: TX 1310nm, RX 1490nm

Integrated gateway with 4 GE ports

Compact design

Comprehensive management

Simple installation