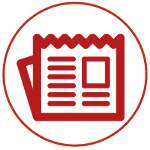 An interview with Mr. Shalin Shah, Co-GM-India Operations, UTStarcom
March 16, 2015. Mobility
In India UTStarcom witnesses a huge interest among operators to develop Carrier Wi-Fi and SDN/NFV technologies, which we seek to address with our cutting-edge products.
Full Wi-Fi coverage in top 20 Indian cities by 2015
January 23, 2015. The Economic Times
At a time when the country is launching another round of spectrum auctions in February and telecom operators are vying for allocations, global telecom infrastructure provider UTStarcom is confident that India's top 20 cities will be fully Wi-Fi enabled by the end of 2015.
BSNL to offer free Wi-Fi in 2,500 cities over 3 years
January 23, 2015. Telecom Lead
Prime Minister Narendra Modi-led India government is planning to offer limited period free Wi-Fi service in 2,500 cities and towns across the country over three years. Indian telecom service provider BSNL will implement the project that will have an investment of nearly Rs 7,000 crore, Times of India reported.
Data tariffs could drop by 40% in 12-18 months: UTStarcom
January 22, 2015. The Economic Times
Increase in competition with the entry of new players like Reliance Jio could prompt telecom firms to slash data tariffs by up to 40 per cent in the next 12-18 months, broadband access and network solutions provider UTStarcom said today.
UTStarcom's New Year Resolution: Make $100 mn, Get R&D Unit in India
January 9, 2015. TeleAnalysis
Telecom gear maker UTStarcom is targeting to increase its India revenue by four times in 2015 compared to 2014.
UTStarcom bullish about government-driven programs
January 8, 2015. The Economic Times
Telecom infrastructure provider UTStarcom on Thursday said that it aims to achieve a market share of 50 per cent in 2015, and said that it will facilitate service operators for the Indian digital highway.
UTStarcom Looks Ready to Launch
December 10, 2014. Real Money Pro
I first highlighted UTStarcom nearly two years ago as a name whose shares were trading at the company's cash level, but which was executing a turnaround in its core business of telecom equipment. I visited company headquarters this week and met with Min Xu, the new chief financial officer -- and the result has been my continued enthusiasm about the idea.
UTStarcom Enters U.S. Market with Platform Designed for Monetization
December 5, 2014. Screen Plays Magazine
Judging from recent research surveying service providers' Wi-Fi strategies it appears a stampede toward enabling carrier grade Wi-Fi is underway all over the world, creating revenue-generating opportunities for operators who can deliver scalable solutions with sufficient intelligence to support ambitious monetization goals.
UTStarcom Seeks Piece Of Cable WiFi Market
November 25, 2104. Multichannel News
Looking to snag a piece of the growing cable WiFi market in North America, UTStarcom said it has introduced a carrier-class platform for the region led off by a WiFi access controller that, it claims, is capable of supporting more than 120,000 access points and 1.3 million subs via a single chassis.
UTStarcom is engaging with the Narendra Modi government
October 13, 2014. Business India Magazine
UTStarcom is engaging with the Narendra Modi government which has plans for Digital India and 100 smart cities.
"We intend to strengthen relationship with Indian government to bolster our growth"
October 8, 2014. LightReading India
An interview with William Wong, CEO, UTStarcom.
NGPT 2014 witnesses huge convergence of business leaders
October 1, 2014. LightReading India
The fourth edition of one-day Next Generation Packet Transport (NGPT) conference.
NGPT 2014 Mumbai receives overwhelming response from industry leaders
October 1, 2014. LightReading India
The Next Generation Packet Transport (NGPT) 2014 conference saw a flying start in Mumbai on 25th September. The forums at the two-city conference touched issues like key packet optical transport issues and opportunities like transition to 100G, 4G mobile backhaul and others.
"SDN/NFV may bring a lot of benefits for the cost-sensitive Indian market"
September 23, 2014. LightReading India
An interview with Rahul Pandey, UTStarcom
UTStarcom to Market Wi-Fi Data Offloading to Global Customers
June 9, 2014. TelecomDrive
UTStarcom, a global telecommunications infrastructure provider, will market to a global customer base its carrier-class multi-service gateway technology, MSG10K, that combines routing, switching, WLAN gateway and access controller functionalities into a unified multi-core system.
UTStarcom Wins BSNL Contract to Power Broadband Access in India
March 28, 2014. TelecomDrive
As part of this contract, UTStarcom will supply broadband access gear for network upgrade spanning multiple states within India.