Company Overview
UTStarcom helps network operators thrive by offering their customers the most innovative, reliable and cost-effective communication services. Our "simple network, simple operation" product design philosophy eliminates unnecessary complexity, resulting in greater network performance, flexibility, reliability and security.  UTStarcom's intelligent network solutions enable operators to offer more and better revenue-generating services at lower capital and operating expense.
Our extensive investment in R&D enables us to optimize our solutions for the complex requirements of mobile networks, cloud-based services and video streaming applications.  Our special focus is on the development of solutions optimized for 5G transport network applications.  We combine the latest technologies such as Segment Routing (SR), FlexE, PTP and SDN in order to meet 5G requirements for bandwidth, scalability, latency, agility and accurate time synchronization.  Our products address the needs of the fastest growing functions within the network related to mobile backhaul, metro aggregation and broadband access.
Our product line includes innovative, technologically advanced platforms that leverage our expertise in packet optical communications, routing and switching technologies, broadband access, wireless communications and synchronization. UTStarcom is investing heavily to further develop key products that provide the infrastructure for the future of networking.  These include intelligent Segment Routing (SR)-based routers, next generation broadband access solutions, synchronization equipment and Software Defined Networking platforms.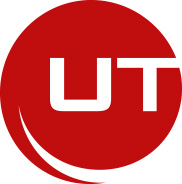 Since the Company's inception, UTStarcom has adhered to principles that define our commitment to customers, employees and shareholders:
Customer-centricity – Be a reliable partner to our customers, enabling them to grow their businesses
Innovation and flexibility – Bring advanced technologies to market rapidly and adapt quickly to our customers' needs
Creative – Provide innovative solutions optimized to meet the business objectives of our customers
Quality and reliability – Ensure the highest quality and reliability of our products, which is essential to serving the long-term needs of our customers
Corporate Profile
UTStarcom is committed to helping network operators offer their customers the most innovative, reliable, and cost-effective communication services. UTStarcom offers high performance advanced equipment optimized for the most rapidly growing network functions, such as mobile backhaul, metro aggregation and broadband access. A global telecom solutions provider, UTStarcom has operations and customers around the world, with a special focus on China, Japan and India, supporting local manufacturing in China and India, and providing extended support to its customers in Japan through the local Test and R&D Lab in Tokyo.  UTStarcom was founded in 1991 and listed its shares on the Nasdaq Market in 2000 (symbol: UTSI).